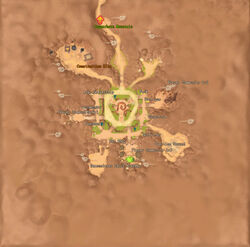 The coordinates listed are only one possible position in the collection zone where you can harvest the materials. You can collect the same materials in surroundings areas and find a NPC for collection tools and refinement, unless stated otherwise.
Mining 1-2


X:110 Y:178

= Collection zone     

= Collection zone with no NPC for tools and refinement in proximity
Ad blocker interference detected!
Wikia is a free-to-use site that makes money from advertising. We have a modified experience for viewers using ad blockers

Wikia is not accessible if you've made further modifications. Remove the custom ad blocker rule(s) and the page will load as expected.